Girl Scout Cookie Recipe
The Girl Scout Cookie shot recipe blends the flavors of Girl Scout cookies into a shot glass to liven up your dessert or Christmas party.
Ingredients
Directions
Shake candy cane vodka, Irish cream liqueur and coffee liqueur with ice in a cocktail shaker.
Strain into a shot glass and serve alongside cookies.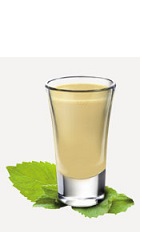 Credit: Burnetts
Categories: Brown Drinks, Shot Glass, Christmas Drinks, Dessert Drinks