Cream Soda Recipe
Everybody likes a cream soda on a hot summer day, especially an adult version. The Cream Soda drink recipe is made from Burnett's orange cream soda and Vanilla Coke, and served over ice in a highball glass.
Ingredients
Directions
Fill a highball glass with ice.
Add orange cream vodka and fill with Vanilla Coke.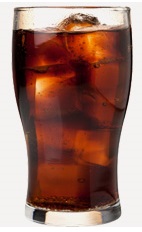 Credit: Burnetts
Categories: Brown Drinks, Highball Glass, Summer Drinks